Culinary Ski Days on Schmittenhöhe
Thursday, 10 March - Sunday, 13 March 2022
The Culinary Ski Days uniquely combine the special features of the Zell am See-Kaprun region, the Schmittenhöhe and the Kitzsteinhorn with exclusive culinary experiences that guests will certainly not forget in a hurry. In impressive settings, participants can enjoy fantastic culinary delights from award-winning chefs as well as fine wines from top vintners. You can look forward to exclusive dinners, newly created mountain hut delicacies, BBQ, live cooking and much more.
Throwback Culinary Ski Days 2022
Good news: It is not over yet!
Not yet experienced enough treats? Then we have good news, because:
On the one hand, the second event weekend on the Kitzsteinhorn Kaprun will take place from 17 - 20 March.
On the other hand, the signature dishes on the 6 huts are available until the end of the winter season 2021/22.
Ski & Dine with Andreas Döllerer
Thursday, 10 March 2022 | 6.30pm – 10.00pm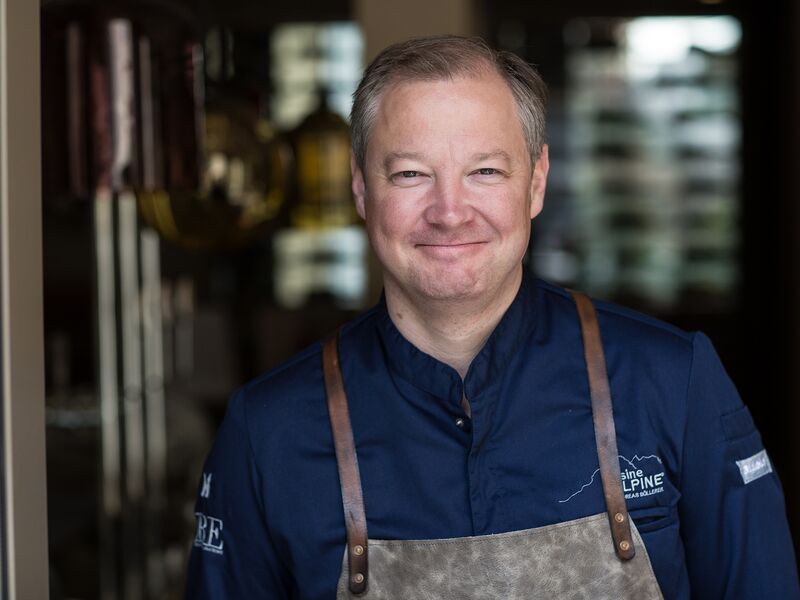 AreitAlm
To kick off the Culinary Ski Days, the Schmittenhöhe invites you to a culinary evening with Falstaff award-winning guest chef Andreas Döllerer. The event offers culinary delights for all the senses: after a welcome cocktail on the terrace of the AreitLounge, Andreas Döllerer demonstrates his skills together with AreitAlm chef Raimund Knautz. Andreas Döllerer's Alpine Cuisine is a flavourful walk through forest and mountains. He is considered a master of his craft and is undoubtedly one of Salzburg's best chefs. With its view of the Alps, the AreitAlm also provides the perfect backdrop for this unforgettable dining experience.
To round off the exclusive menu, the following selected vintners are at your side with the matching wine: Vineyards Strass, Vineyards K+K Kirnbauer, Vineyards Polz, Vineyards Artner and Vineyards Egermann.
Ticket price: € 109,– per person
Ski & Culinary classics
Friday, 11, Saturday, 12 and Sunday, 13 March 2022 | 11.00am – 4.00pm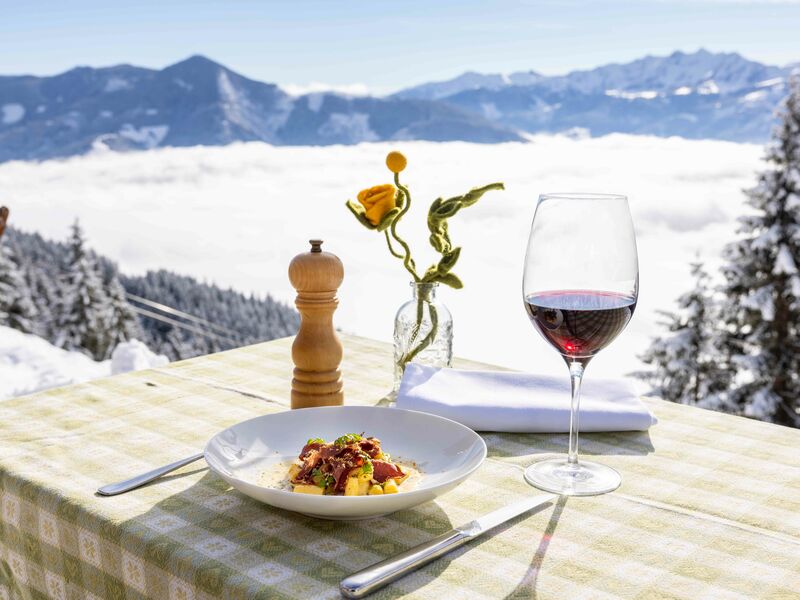 On 11, 12 and 13 March 2022, guests can look forward to a culinary surprise at a total of six huts. Top chefs from various of the region's Toque restaurants assume the patronage of a classic mountain hut delicacy for three days and add their very own touch.
Thanks to the presentation of fine wines from Austrian Falstaff award-winning vintners, all wine connoisseurs will also get what their heart desires.
The huts:
AreitAlm, Franzl, Berghotel Schmittenhöhe, Sonnkogel Restaurant, Schmiedhofalm, Blaickner's Sonnalm
The Toque restaurants:
Erlhof (3-toque restaurant), Salzburgerhof Stube (3-toque restaurant), MAYER's Restaurant Schloss Prielau (3-toque restaurant), Flo´s (1-toque restaurant), Das Vogl (1-toque restaurant), Seensucht (1-toque restaurant)
The vintners:
Vineyards Strass, Vineyards Taubenschuss, Vineyards K+K Kirnbauer, Vineyards Esterhazy, Vineyards Reckendorfer, Vineyards Scheiblhofer, Vineyards Artner, Vineyards Sabathi, Vineyards Prickler, Vineyards Pasler, Vineyards Gager, Vineyards Markowitsch, Vineyards Zöhrer, Vineyards Kirnbauer, Vineyards Polz
Click here for the dishes and vintners!
Culinary Meeting with Roland Trettl
Friday, 11 March 2022 | 5.30pm – 10.00pm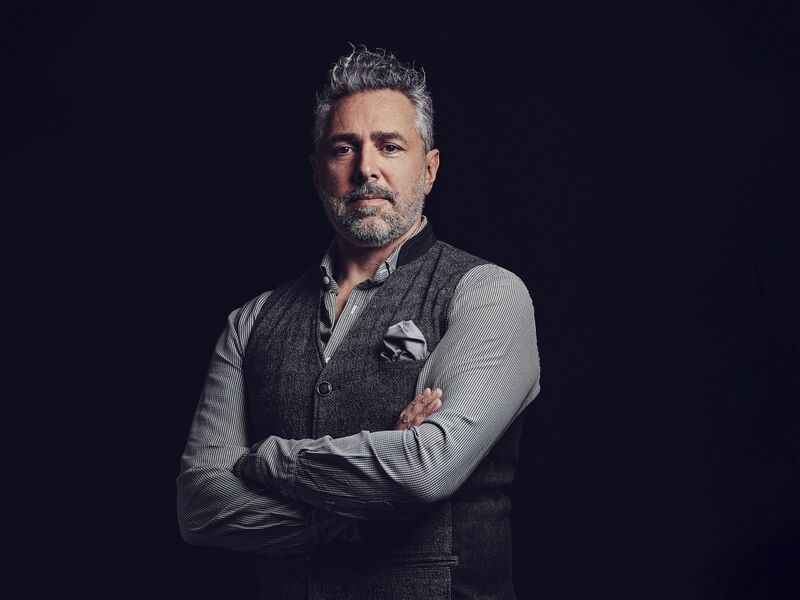 Ferry Porsche Congress Center
Connoisseurs can look forward to a very special culinary highlight on 11 March 2022 at the Ferry Porsche Congress Center: live cooking with Roland Trettl. For two hours, the TV chef will treat all guests to his delicious creations and prepare two dishes live on the show stage. Afterwards, there will be an opportunity to take a photo with the celebrity chef or get his autograph. The setting is a gourmet market with delicacies from regional producers and vintners.
Ticket price: presale € 39 per person | at the door € 49 per person
Ski & Brunch Deluxe
Saturday, 12 March 2022 | 6.45am - 11.00am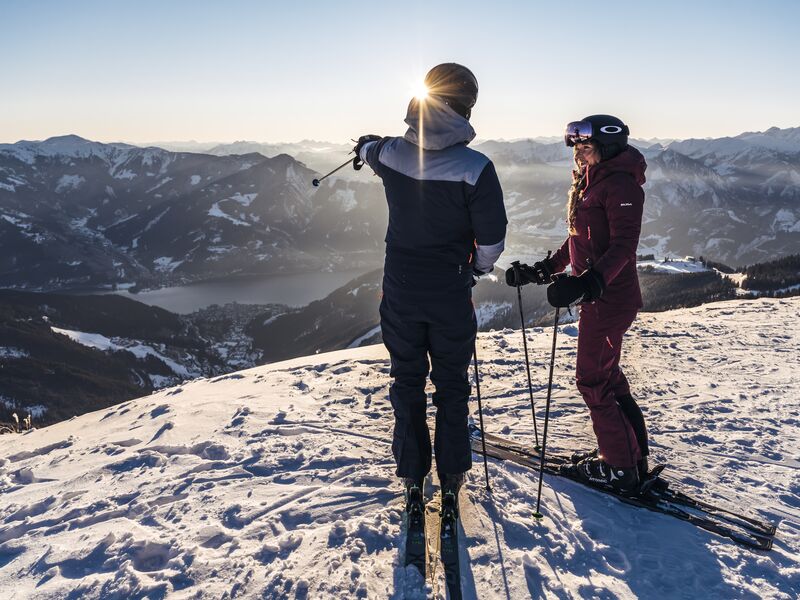 Meeting point: Schmittenhöhebahn valley station
Early risers take note! Do you dream about the piste being only yours for once? Carving the very first tracks in the fresh snow? And experiencing an amazing sunrise at the same time? On the Schmittenhöhe you don't just have to dream about it. Because with Ski & Brunch Deluxe, wonderful skiing pleasure early in the morning on pristine, freshly groomed pistes is waiting - almost just for you. The unforgettable mountain experience is complemented by a delicious brunch as the culinary highlight. And of course, the winemakers must not be missing - for you on site: Vineyards Gager, Vineyards Zöhrer and Vineyards Markowitsch.
Brunch-Highlights:
Homemade Graved salmon with fried egg and mustard-dill sauce, Pinzgauer meat (RoastBeef) and cheese specialties as well as homemade spreads, smoothie, jour pastries and danishes.
Ticket price: € 69 per person (not including ski pass)
Ski & Gourmet BBQ
Saturday, 12 March 2022 | 12.00noon – 4.00pm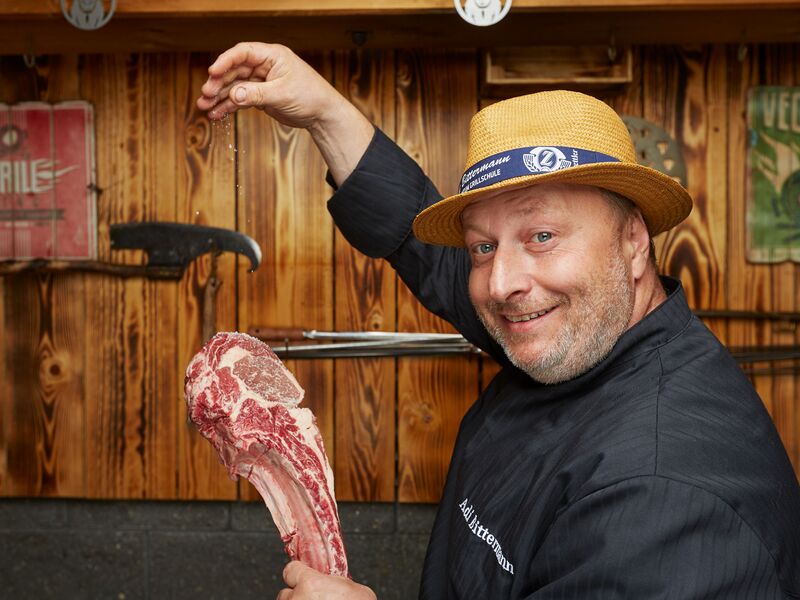 Panorama Restaurant Franzl
The exclusive BBQ experience on 12 March 2022 offers BBQ fans the chance to be treated to tasty highlights by World BBQ Champion Adi Bittermann in the extraordinary ambience of the Franzl terrace with a view of over 30 three-thousand-metre-high peaks. Adi Bittermann is considered one of the great masters of the grill. His trademark is his straightforward, down-to-earth cuisine and his unique barbecue specialities.
Dishes:

* Pulled pork with smashed potatoes, sour cream and young onion

* Butler's steak with cucumber and tomatoes

* "Gut Dornau" fillet of Arctic char with mashed potatoes and herb salsa

* Quattro tomahawk steak grilled whole, vegetables from the cast iron pan
For dessert:
* Kaiserschmarrn from the big pan
Ticket price: € 39 per person (excl. cable car ticket)
Ski & Taste – by »4 Wines 4 Glasses«
Saturday, 12 March 2022 | 3.30pm – 5.30pm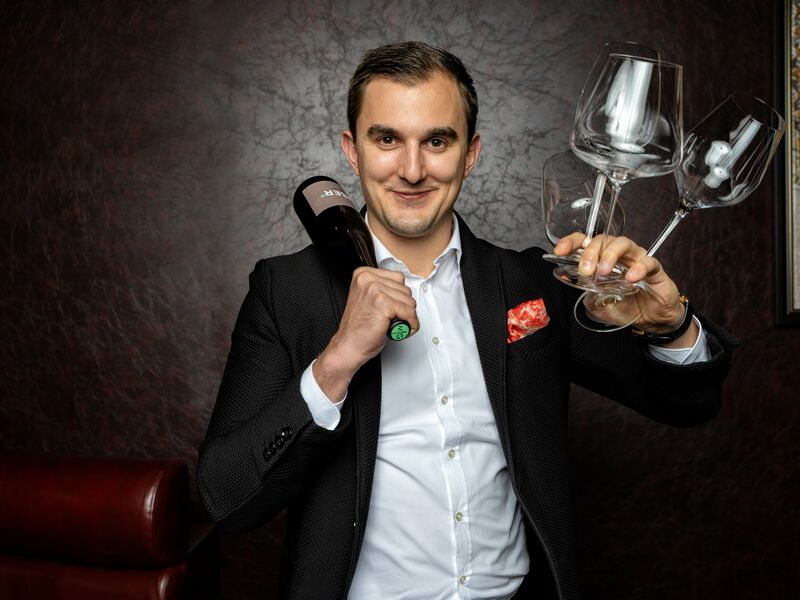 Panorama Restaurant Franzl
A different kind of wine experience offers the event "4 Weine 4 Gläser" (4 Wines 4 Glasses) with glass & wine sommelier Hans Peter Ertl at the Franzl restaurant. Four wines are sampled from four different glasses (from machine-made to mouth-blown). This special kind of wine tasting shows that each wine - enjoyed from different glasses - develops an individual flavour. Hans Peter Ertl accompanies the guests with his amazing knowledge about wine and glass.
Ticket price: € 69 per person (incl. ascent and descent ticket for trassXpress)
Vintner Speed Dating
Saturday, 12 March 2022 | 6.00pm – 11.00pm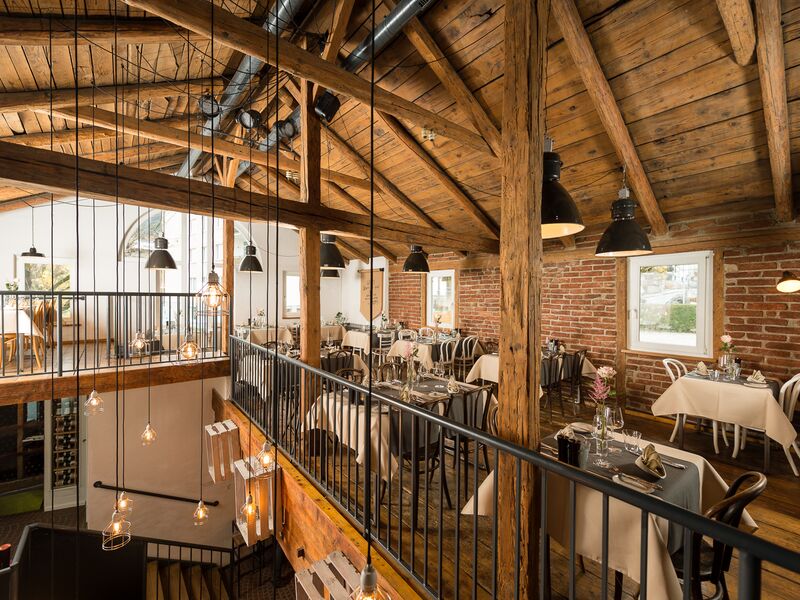 Kraftwerk Restaurant Zell am See
On Saturday, 12 March 2022, you are invited to a blind date with your new favourite vintner: Kraftwerk Restaurant in Zell am See invites 6 vintners to speed dating over a 6-course menu. After an open-air reception with sparkling wine, guests can look forward to radical regional cuisine. Each course is accompanied by selected wines – served in fine Zalto glasses by the hosts Victoria Breitfuß and Daniel Stoffl. It will be love at first sip.
Ticket price: € 120 for a 6-course menu, including wine accompaniment, water & coffee
The programme at a glance
All highlights from Thursday to Sunday
Thursday, 10 March 2022
Ski & Dine with Andreas Döllerer
Friday, 11 March 2022
Ski & Culinary Classics
Culinary Meeting with Roland Trettl
Saturday, 12 March 2022
Ski & Brunch Deluxe
Ski & Gourmet BBQ
Ski & Culinary Classics
Ski & Taste – by »4 Wines 4 Glasses«
Vintner Speed Dating
Sunday, 13 March 2022