Culinary Ski Days on the Schmittenhöhe
Thursday, March 9 - Sunday, March 12, 2023
On no less than two weekends, the tourist region of Zell am See-Kaprun once again invites you to experience the world of culinary delights. The culinary ski days combine in a unique way the special features of the region Zell am See-Kaprun, the Schmittenhöhe and the Kitzsteinhorn with exclusive culinary experiences, which you will certainly not forget so quickly. In impressive settings, you can enjoy fantastic culinary delights from award-winning chefs as well as fine wines from top vintners. Look forward to exclusive dinners, newly created mountain hut delicacies, BBQ, food markets, show cooking, wine tastings and much more.
Ski & Dine with Wolfgang Brugger
Thursday, 09. March 2023 | 7.00 p.m. - 10.30 p.m.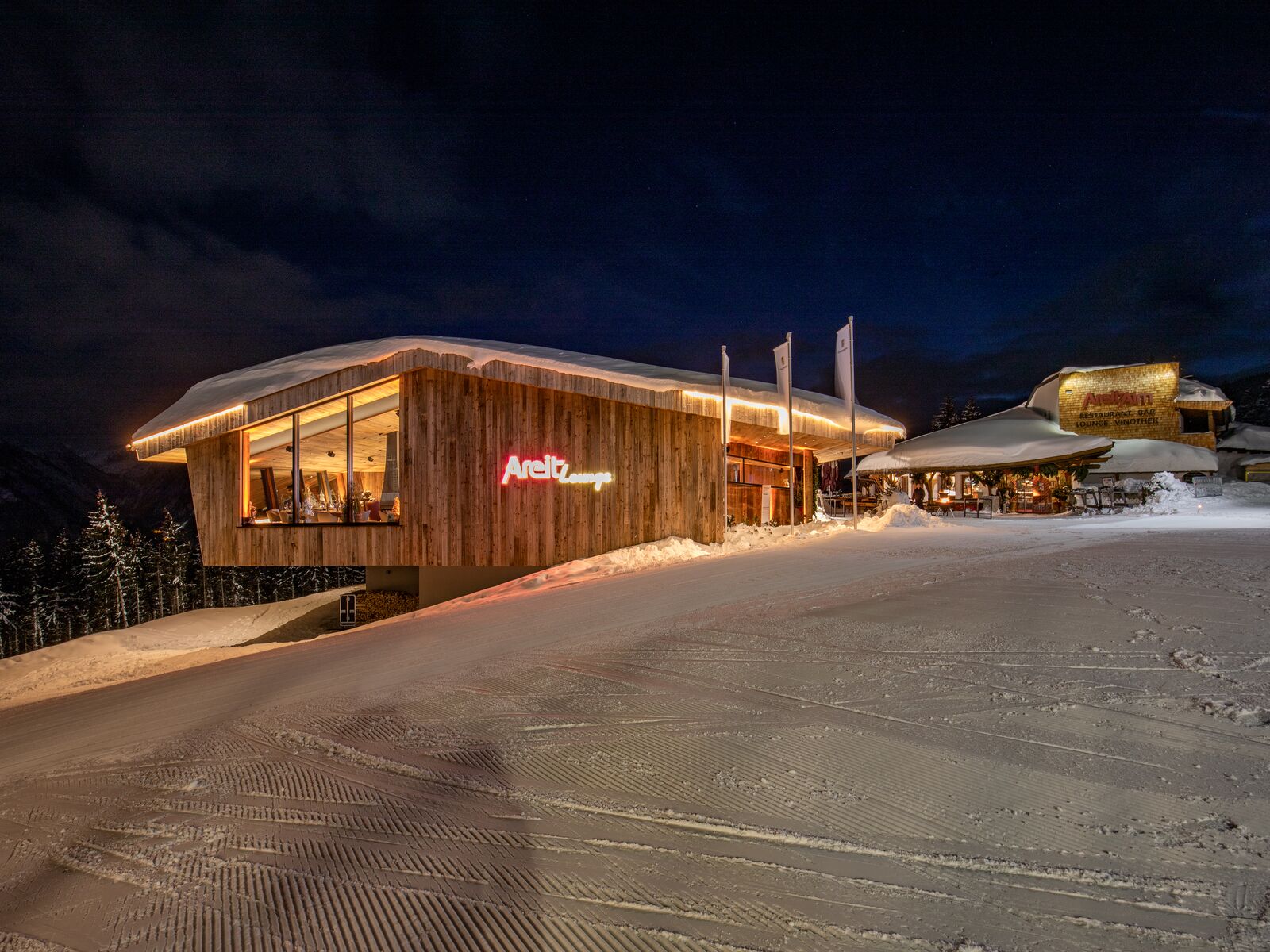 AreitLounge
To kick off the Culinary Ski Days, Schmittenhöhe invites you to a culinary evening with award-winning chef Wolfgang Brugger.
The event offers culinary delights for all the senses: After a welcome cocktail on the terrace of the AreitLounge, the guest chef shows his skills together with AreitAlm chef Raimund Knautz. With its view of the Alps, the AreitLounge also provides the perfect backdrop for this unforgettable dining experience. The exclusive 6-course menu is rounded off and personally accompanied with a selected wine accompaniment: the vintners Weingut K&K Kirnbauer, Weingut Strass and Weingut Taubenschuss present their latest creations.
Ticket price: € 119, - per person
including ascent & descent and 6-course menu with wine accompaniment (tickets only available online)
Ski, Wine & Taste
Friday, March 10, Saturday, March 11, and Sunday, March 12, 2023 | 11.00 a.m. - 4.00 p.m.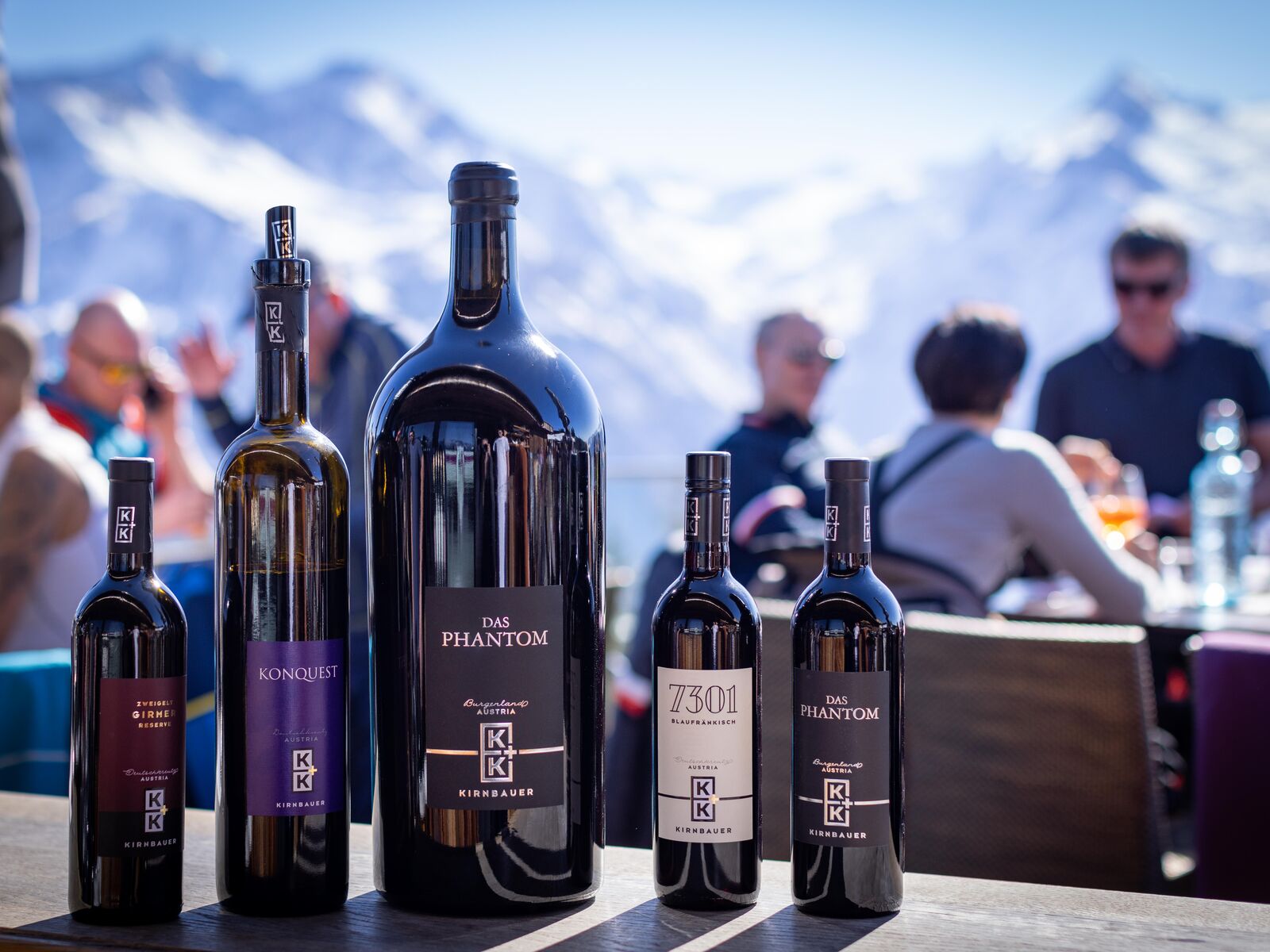 From March 10 to 12, 2023, guests can expect a culinary surprise at various huts on the Schmittenhöhe.
On these days, special attention will be paid to the presentation of fine wines from Falstaff Award-winning vintners from Austria. Here all wine lovers can enjoy themselfs.
Schmiedhof Alm | Fillet strips of beef a la Stroganoff | Weingut Gager & Weingut Zöhrer
Blaickner's Sonnalm | Traditional boiled beef with roasted potato, spinach & apple horseradish | Weingut Kirnbauer Christian & Weingut Scheiblhofer
Jaga Alm | T-bone steak from Jaga-Alm pig (from their own farm) | Weingut Lehrner & Weingut Schmidt
Pinzgauer Hütte | "Polsterzipf" with cranberries | Weingut Weidinger
AreitAlm & AreitLounge | Char from Saalfelden (Schwaiger fish farm) reinterpreted | Weingut Taubenschuss & Weingut Strass
Sonnkogel Restaurant | "Pork triple" in cooperation with the gourmet restaurant Das VOGL | Weingut Prickler & Weingut Pasler
Franzl & Das Panorama | "Montana BIO Beef Wellington" mit Steinpilzsauce, dazu Kartoffel-Trüffelpüree | Weingut Artner & Weingut Reumann
Kettingalm | Mountain Sushi | Weingut Renner
Ski & Brunch Deluxe
Friday, March 10, 2023 | 06.45 a.m. - 11.00 a.m.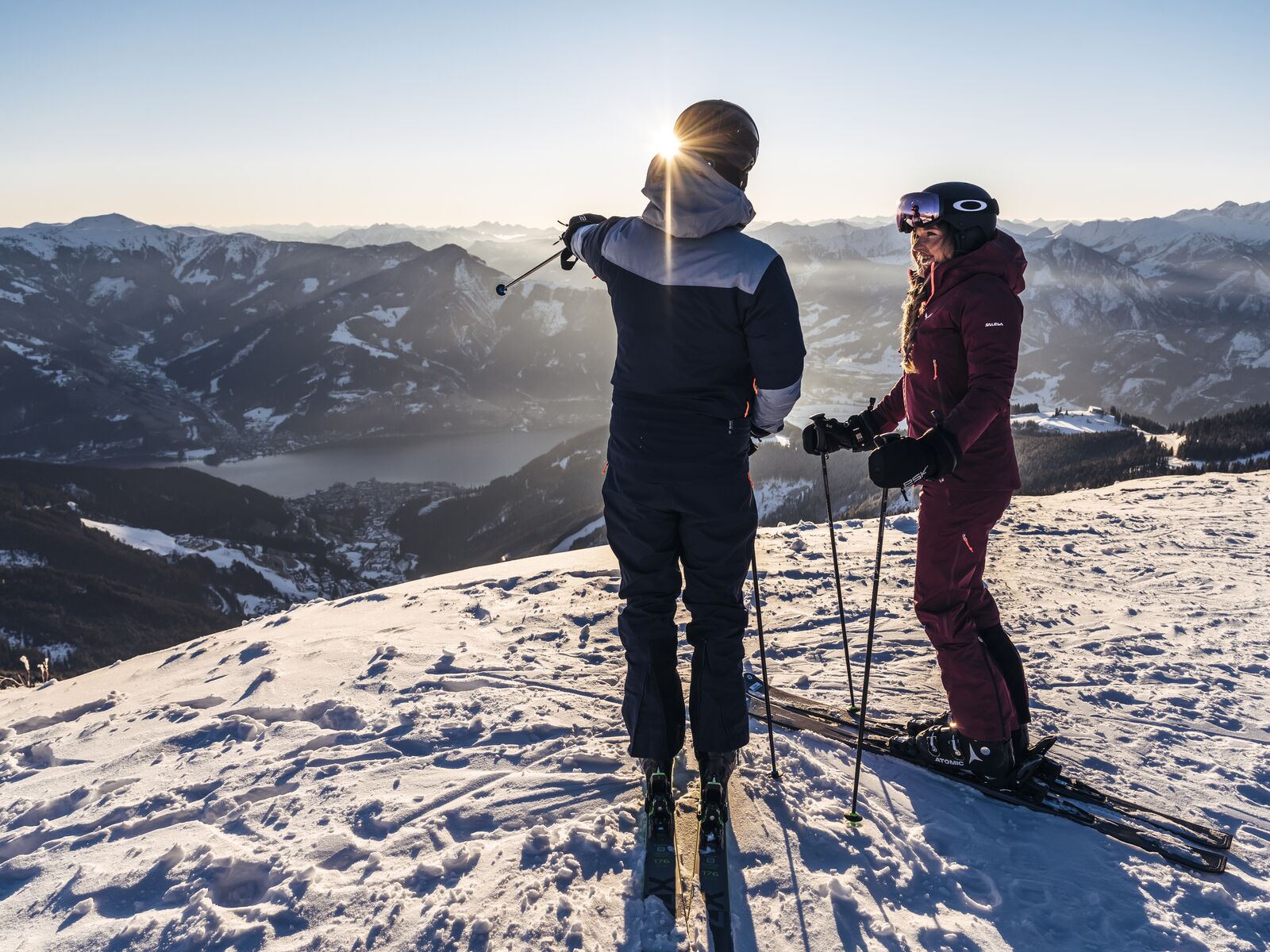 Meeting point: Schmittenhöhebahn valley station
Early in the morning, even before the rooster crows, the participants of the Ski & Brunch Deluxe head for the mountain. A unique experience where the slopes are all yours and you can marvel at a breathtaking sunrise from the mountain. The event provides an unforgettable start to the ski day with an enjoyable highlight at the subsequent brunch together. Of course, the vintners must not be missing - for you on site: Winery Gager, Winery Zöhrer.
These highlights await you at the brunch:
Homemade Graved salmon on fried egg and mustard-dill sauce, Pinzgauer meat (RoastBeef) and cheese specialties as well as homemade spreads, smoothie, jour pastries and danishes.
Ticket price: € 59 per person (excluding ski pass)
Ski & Gourmet BBQ
Saturday, March 11, 2023 | 11:30 a.m. - 1:30 p.m. and 1:30 p.m. - 3:30 p.m.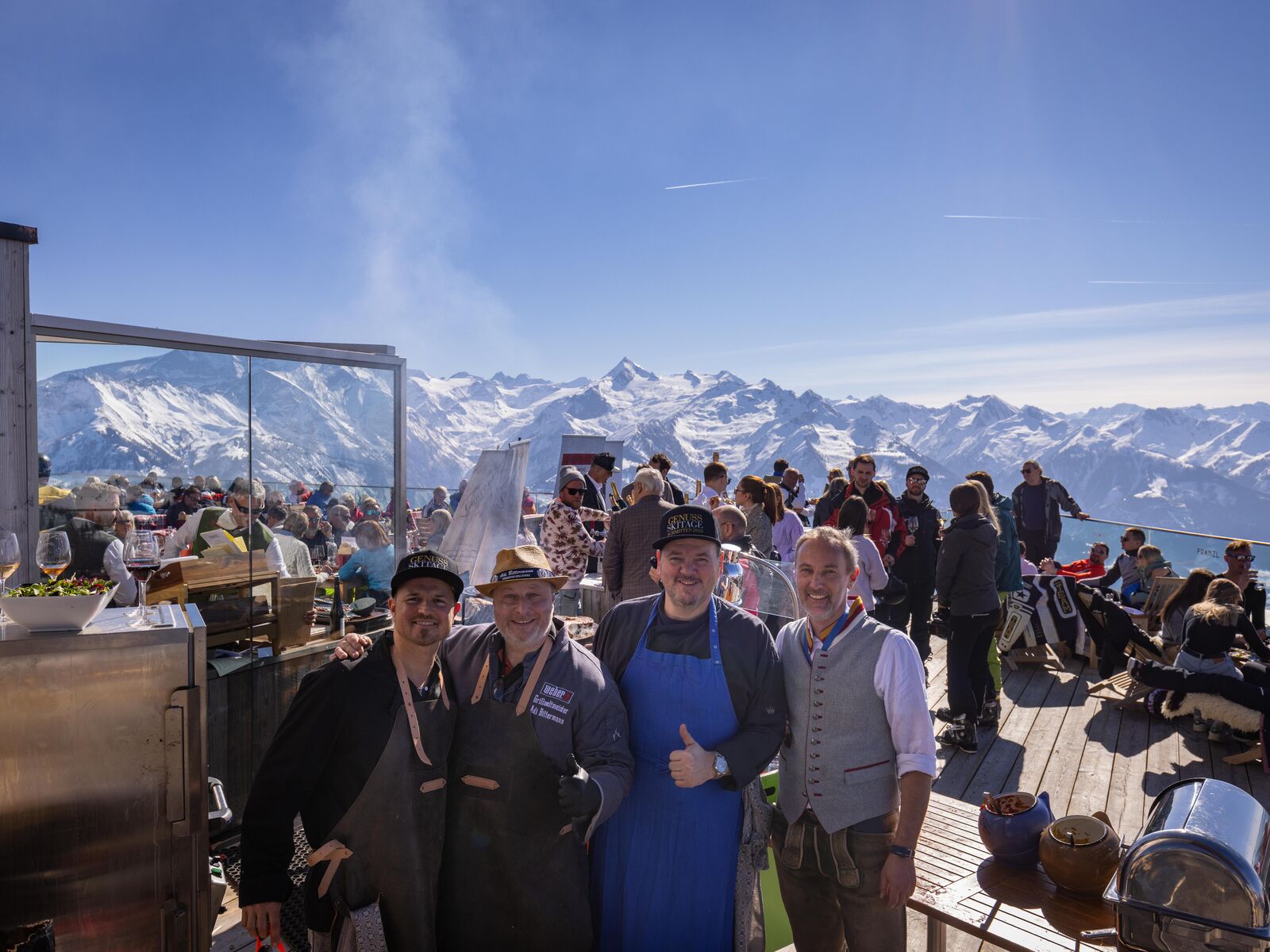 Panorama Restaurant Franzl
The exclusive grill experience on March 11, 2023 offers BBQ lovers the chance to be spoiled with tasty highlights by grill world champion Adi Bittermann in the extraordinary ambience of the Franzl Terrace with a view of over thirty three-thousand-meter peaks. Adi Bittermann is considered one of the great masters at the grill. The hallmark is his no-frills, down-to-earth cuisine as well as his unique grill specialties.
DISHES:
Salad buffet
Plucked sow
Iron steak
Tomahawk Steak
Beiried
Ticket price: € 59 per person including BBQ buffet and reserved seat for 2 hours (excl. up & downhill ride)
Culinary meeting with Frank Rosin
Friday, March 10, 2023 | 6:00 p.m. -2:00 p.m.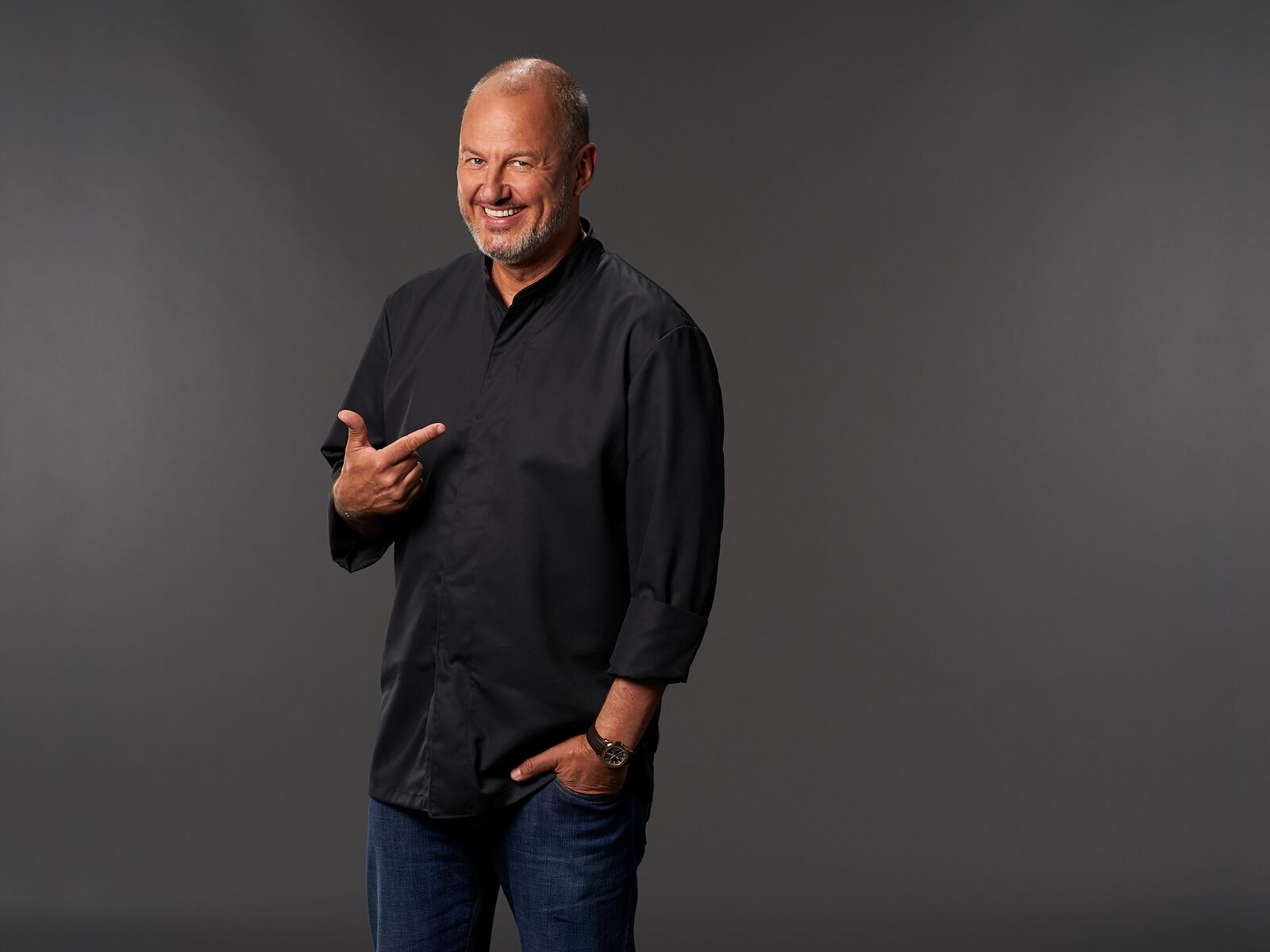 Ferry Porsche Congress Center
Connoisseurs can look forward to a very special culinary highlight on 10 March 2023 at the Ferry Porsche Congress Center: live cooking with a famous TV chef. The TV chef will treat all guests to his delicious creation and prepare a dish live on the show stage. Afterwards, there will be an opportunity to take a photo with the celebrity chef or get his autograph. The setting of this tasting is the popular wine market with over 20 Austrian vintners who will inspire you with the finest selected wines.
Location: Ferry Porsche Congress Center Zell am Se
Ticket price: € 49 per person
The program at a glance
Alle Highlights from Thursday to Sunday
Thursday, March 9, 2023
Ski & Dine in the AreitLounge with Wolfgang Brugger
Friday, March 10, 2023
Ski & Brunch Deluxe
Ski, Wine & Taste
Culinary meeting with Frank Rosin
Saturday, March 11, 2023
Ski & Gourmet BBQ
Ski, Wine & Taste
Sunday, March 12, 2023
Das waren die Genuss-Skitage 2022