1st Digital Ski-Opening
This event is rescheduled to an as yet unknown date!!!
"Check-in, Ski & Win" – This is the slogan of a sightly different kind of Ski-Opening in the Panorama & Family Ski Area Schmittenhöhe this winter-season. Far away from loud party music and big crowds, Austria's first digital Ski-Opening focuses on the fun of skiing. And it takes the form of a challenge in which you collect various digital badges throughout the Schmittenhöhe ski area. With a little luck you have the chance to win unique 'money can't buy prizes'.
The unique prizes at a glance
Collect at least 5 badges and get the chance to win!
The badges are recalculated on each of the six days, which means that you have six times the chance to win one of the main prizes. In addition, you have a chance to win 2 concert tickets for the Saturday night if you have collected at least 5 badges on Friday or Saturday by 12:00 on the respective weekend.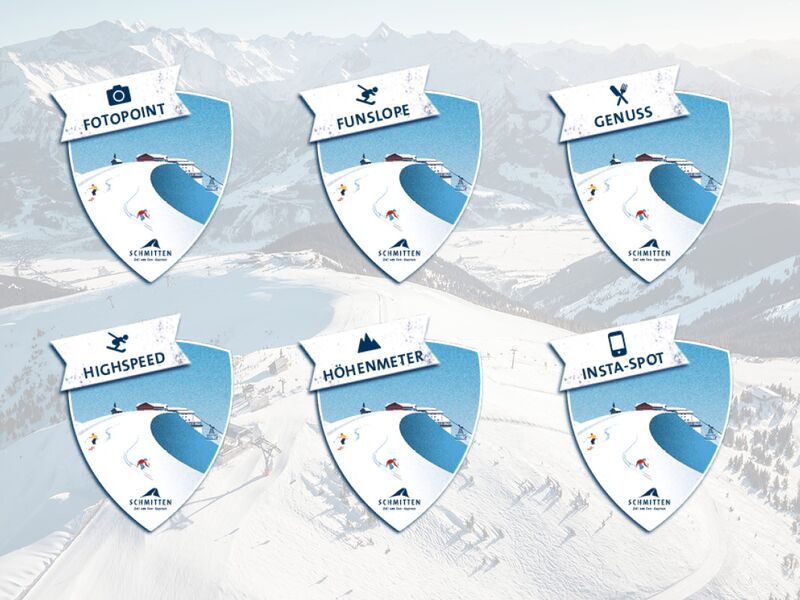 1. Photopoint Sonnkogel Badge: A snapshop at the Photopoint Sonnkogel gets you one badge.
2. Funslope XXL Badge: Secure one badge with a ride through the Funslope XXL.
3. Culinary Badge: Visit one of the four gourmet stations on the Schmitten and secure this badge.
4. Altitude Badge: Skiing more than 5,000 metres of difference in altitude will get you this badge.
5. Insta-Spot Badge: Take a photo at the popular Insta-Spot at the exit zellamseeXpress/Sonngratbahn and get a badge.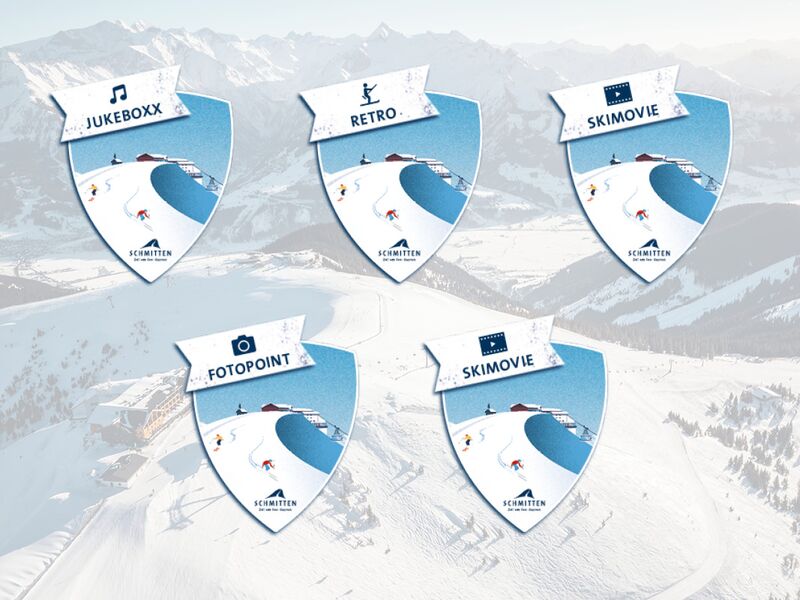 6. Jukeboxx Badge: A ride with one of the Jukeboxx cable cars of the zellamseeXpress brings you one badge.
7. Retro Badge: A ride on both T-bar lifts, Osthanglift and Schmiedhoflift in one day will get you this badge.
8. Skimovie Badge: Skiing through the Skimovie course on slope no. 18 gets you one badge.
9. Photopoint Badge: A snapshot at the Trass starter house brings you one badge.
10. Skimovie Badge: The ride through the Audi Ski Run on slope no. 5 gets you one badge.
Each badge can be collected only once per day.
Friday, 10. & 17.12.2021
Win a ski day with an ÖSV ski star powered by Audi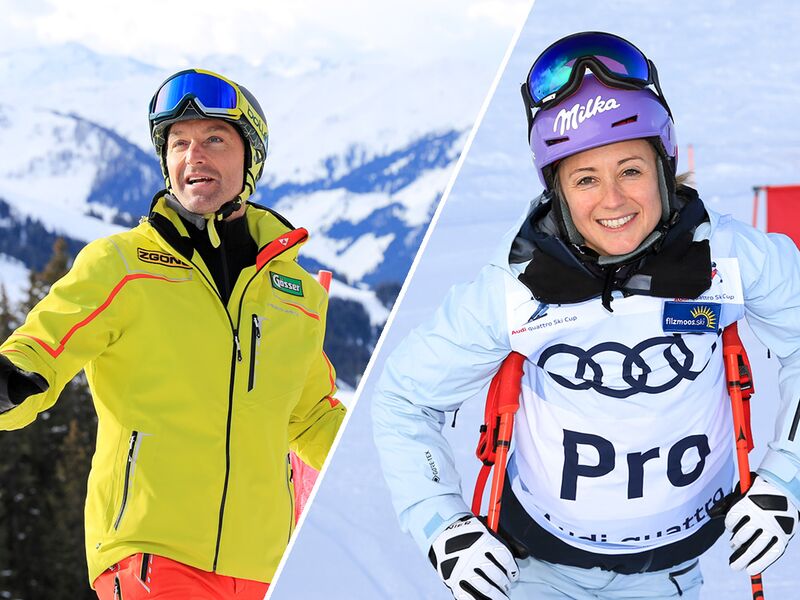 Win a ski day with your friends (for up to five people) with ÖSV ski stars Hans Knauss or Michaela Kirchgasser powered by Audi. Your day on the Schmittenhöhe will be a very special one and the fun factor is guaranteed with these two personalities! ;-)
10.12.2021 Win the ski day with Hans Knauss
17.12.2021 Win the ski day with Michaela Kirchgasser
Saturday, 11. & 18.12.2021
Win a motorsport day powered by GP Ice Race Porsche
Sunday, 12. & 19.12.2021
Win an exclusive Skydive jump powered by Red Bull