Ski Run
World Cup atmosphere on the Schmittenhöhe
Peep, peep, peep – go! The Ski Run giant slalom course is perfect for all those who want to experience a little bit of World Cup thrill after a ski day on the Schmittenhöhe. Because every centisecond counts here!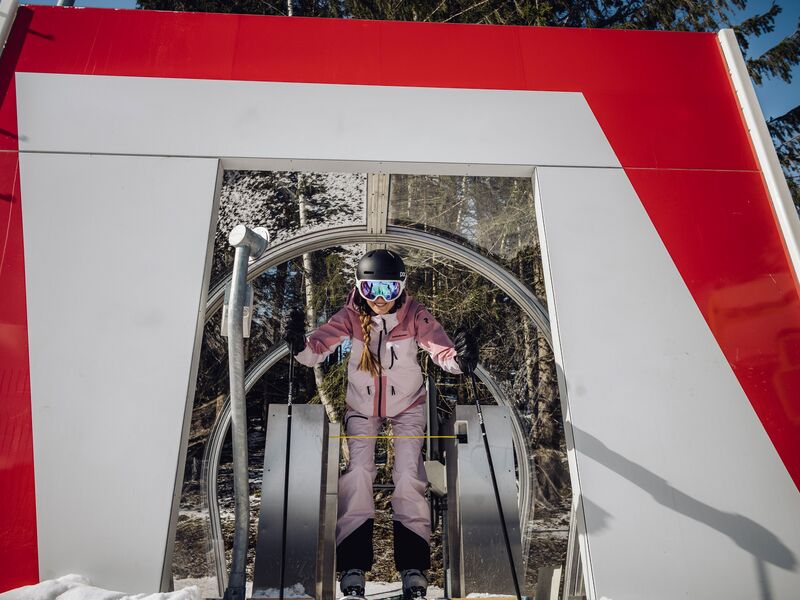 Perfect for speed junkies: the Ski Run
You've always wanted to feel like the next Marcel Hirscher, Max Franz or Aksel Lund Svindal? On the Ski Run on the Schmitten, you finally get the chance! Accompanied by a fully-automatic camera, you can head down the giant slalom course. And how else could it be: Every centisecond counts – just like during a real World Cup race!
For even more World Cup feel, your adventure down the race track starts from the start box.
Facts about the Ski Run
Length: 200 m
Number of gates: 16
Vertical drop: 100 m
Location: slope number 5
Free of charge with a valid skipass