Franzl
Imperial view in Viennese style
trassXpress
•
Mountain restaurant
The terms 'modern' and 'rustic' come to mind when you look at Franzl: a restaurant inspired by the imperial-royal era that welcomes guests with a panoramic view, culinary delights and a quaint urban cosiness. A mountain relief in the wall, historical hunting and winter motifs, a stylish bar and an open fireplace with a cozy lounge area characterize the interior of the Franzl. Large modern window fronts, which capture the surrounding Alpine panorama, and a panoramic terrace invite guests to look far. Delicacies such as fiasco goulash with cucumber fan, original 'Wiener schnitzel', fluffy 'Kaiserschmarrn' or 'Powidltascherl' accompanied by a fine selection of sparkling wines are just as imperial.
Schmitten tip: We recommend Franzl's Kaiserfrühstück to all Early Bird guests, which is definitely one of the best breakfasts on the Schmitten.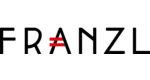 Opening hours
Open in Summer and Winter!
Contact
Panorama Restaurant/Franzl, AT 5700 Zell am See · Phone Number +43 (0) 6542 789777 · E-Mail franzl@schmitten.at