Sustainability on the Schmittenhöhe
For the future of the Schmitten
Living in tune with nature – that's an important topic for the Schmittenhöhebahnen. After all, the region's beautiful landscape is what our everyday work is based on. And we will only be able to preserve what we love for future generations if we treat nature with respect. That's why we want to be pioneers. Not just in terms of cable car technology, but also in terms of environmental protection! And that's why we have chosen to subject ourselves to the high demands of the EU's EMAS guidelines – as the only cable car company in Europe so far.
In keeping with these guidelines, we always strive to improve our environmental protection measures – by making use of photovoltaic systems and electric vehicles and by setting new standards in terms of energy and resource efficiency.
Environment policies of Schmittenhöhebahn AG
In order to ensure energy-efficient economizing inside our company, Schmitten pursues rigourous environmental policies, sticks consequentially to its targets and checks them regularly.
EMAS and ISO 14001 certifications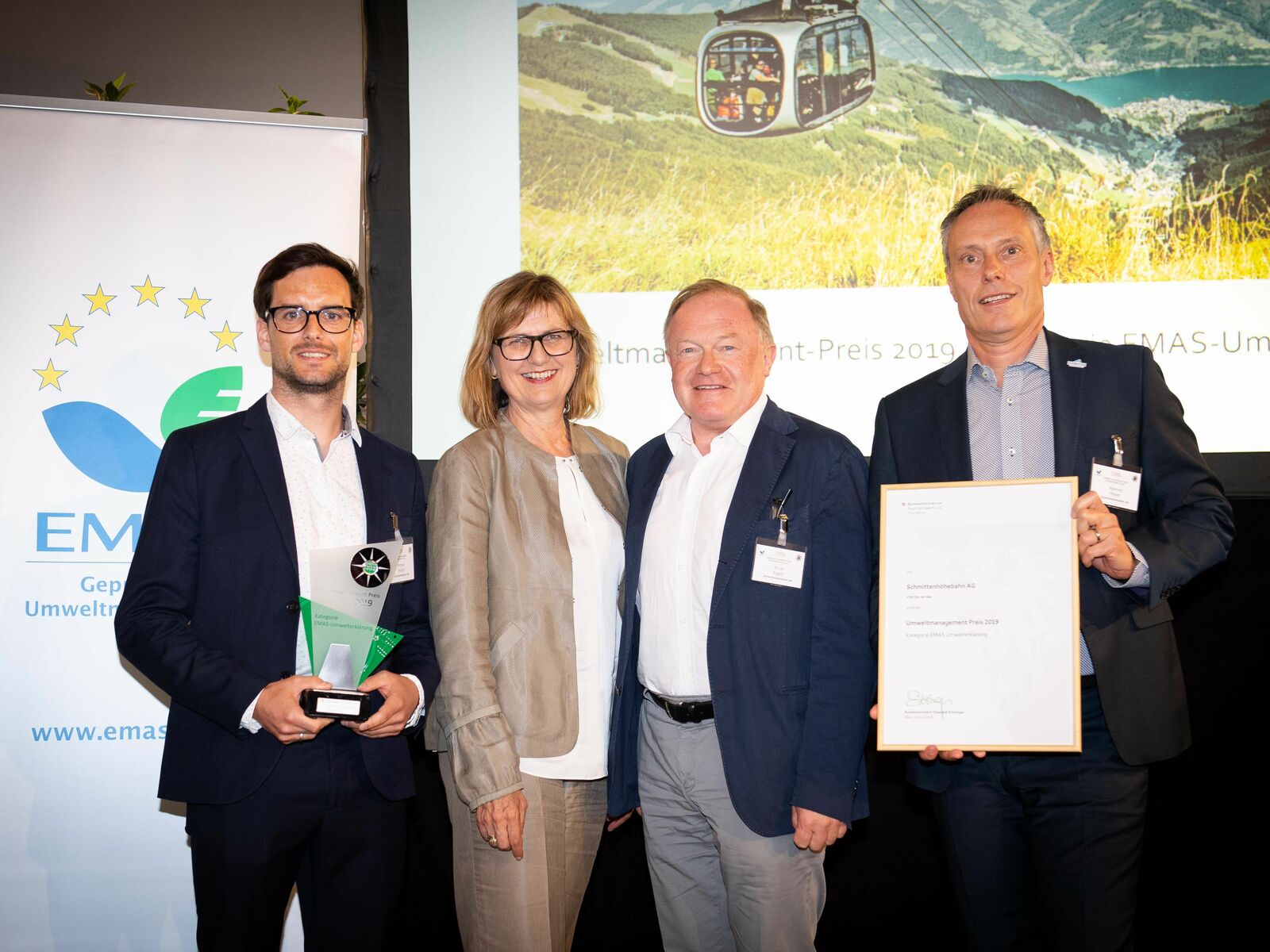 The EMAS and ISO 14001 certifications and prizes for Schmitten's environmental management are confirmation and incentive for ongoing analyses and measures in the area of environmental impact, which find expression in the current Environmental Programme (starting on page 30).
The three most important points are:
Ecological slope management
Increased production of renewable energy
Reduction of emissions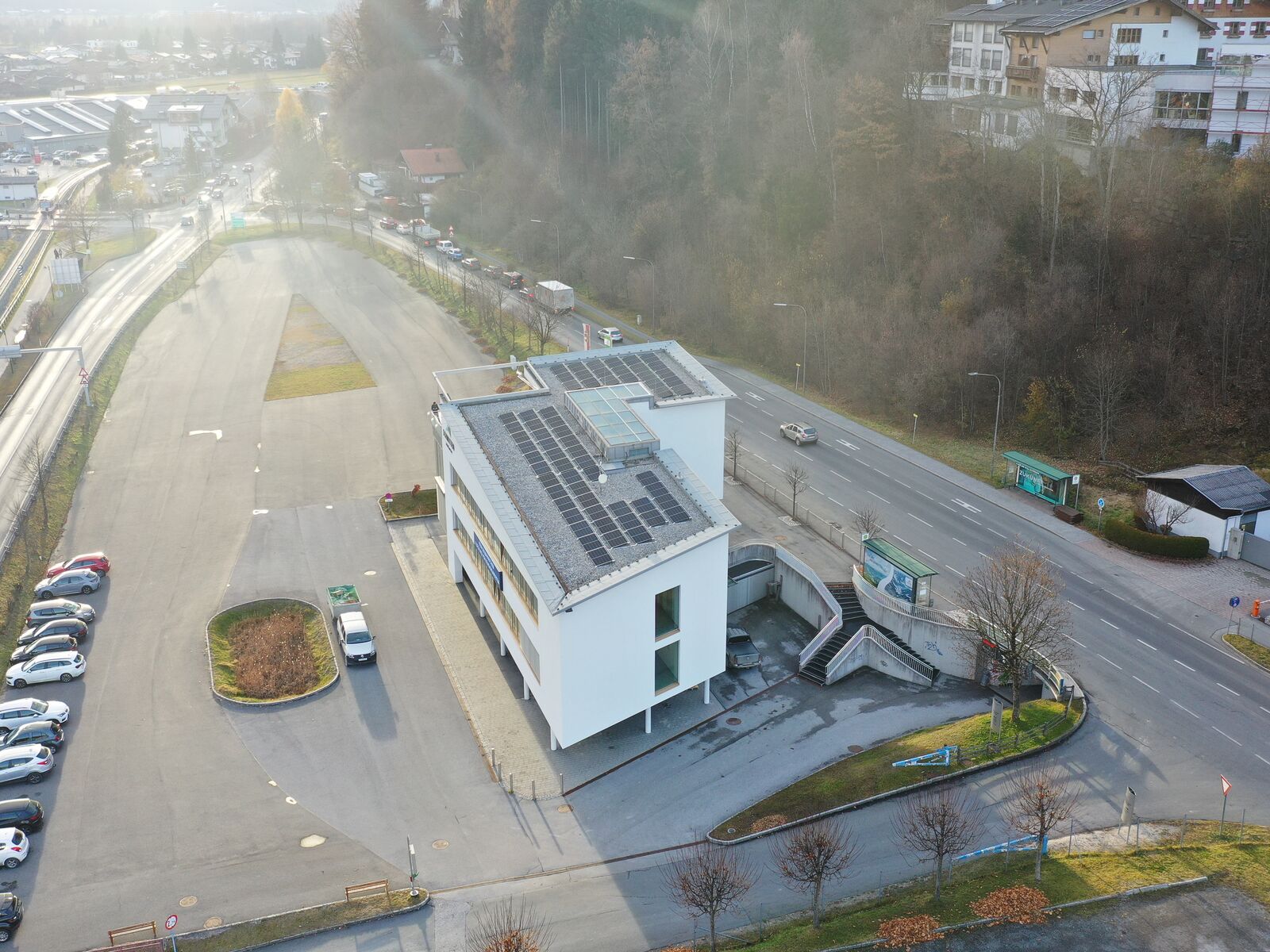 Photovoltaic systems: the power of the sun
Schmittenhöhebahn AG has been setting new standards in the field of photovoltaic systems since 2013. Back then, the company implemented the biggest building-integrated photovoltaic system. From 2,450 square metres, the solar panel surface was gradually extended to a remarkable 2,750 square metres.
In the 2016/17 business year, this resulted in an annual yield of 280,000 kWh. Quite an impressive achievement considering that this roughly equates to the electric power consumption of 85 households!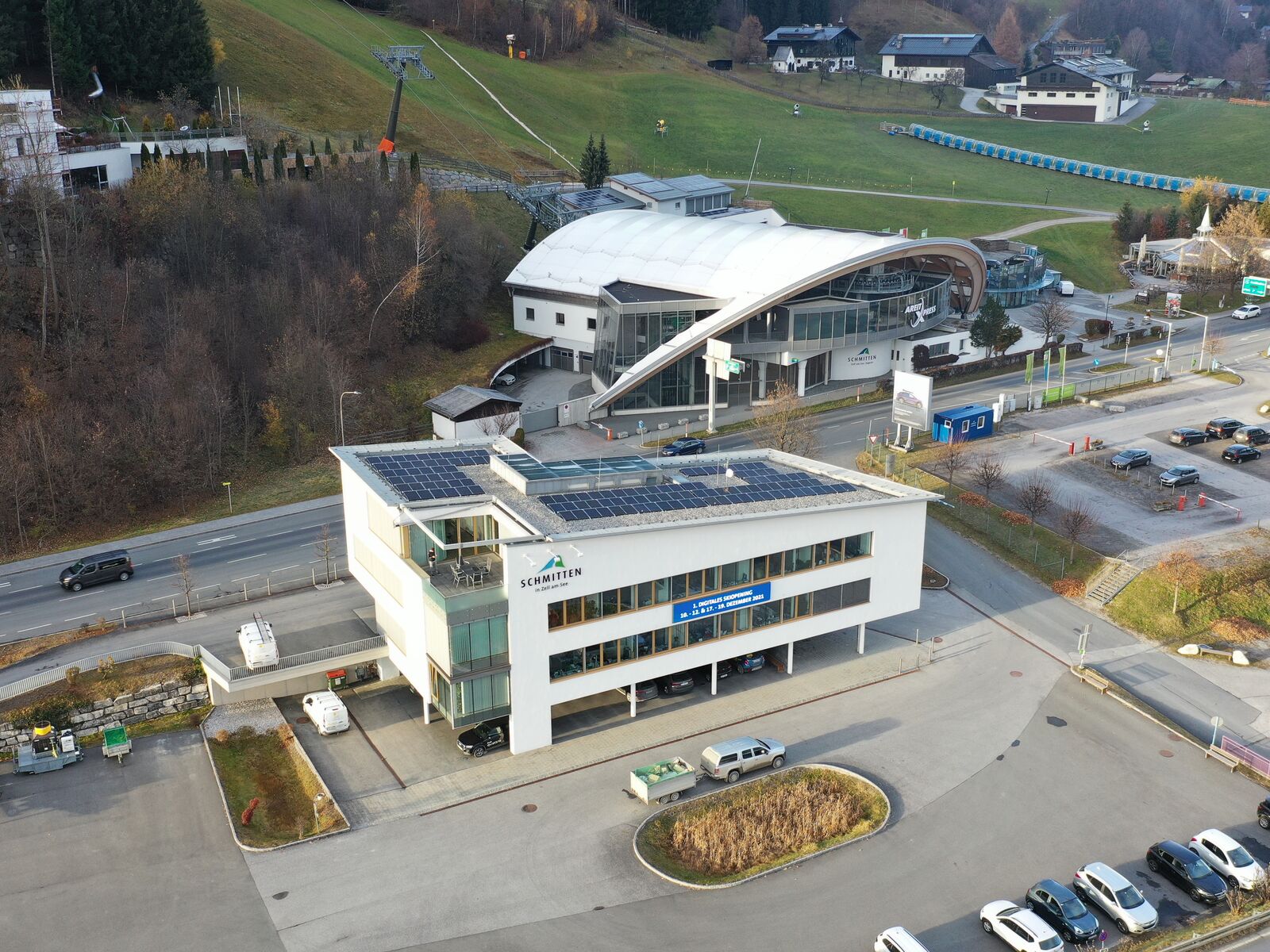 Energy efficiency: sustainable power management
When it comes to sustainability, it's – quite literally – all about the inner values at Schmittenhöhebahn AG: Our administration building, which was finished in 2010, is a model project of energy efficiency! Heated and cooled with geothermal energy, it naturally blends in with the landscape and ticks all boxes of a modern low-energy house.
Of course, we also try to make efficient use of our cable cars' energy. For instance, the engine heat of Areitbahn cable car has successfully been transferred into the heating system since 1988. In addition, engine waste heat produced by the areitXpress cable car is fed into the heat recovery plant and used for heating the Areitbahn II valley station.
Resource efficiency
Efficient artificial snowmaking not only requires state-of-the-art equipment but also plenty of experience and knowledge. Our seasoned team of snowmaking experts know exactly where and when to use a certain system for best results.
For instance, the team on the Schmitten has been working with precise snow-depth measurement since 2009. Basically, this means that snow is only produced for those areas where (and when) it is actually needed. With less resources and environmental pollution, this leads to more snow reliability and better slope quality. In addition, this allows for the correction of slope flaws before they are even visible.
At the moment, this system is used in six of our snow-grooming machines. In addition, we make use of an intelligent snowmaking system. This software displays temperatures across the entire ski resort, making it easier to identify the slopes currently suitable for artificial snowmaking.
To increase efficiency even more, we also replaced 55 "old" snow lances with new ones over the past years. The new lances produce the same amount of snow using only a tenth of the energy required by the old ones.
The principle "from old to new" also applies to other areas like the Schmitten's recycling management. For instance, the Areitbahn cable car enjoys a second life in an amusement park near Bogotá, Colombia after 29 years of operation on the Schmitten. Instead of disposing of the cable car, it was dismantled and shipped across the ocean, once again increasing the Schmitten's resource efficiency.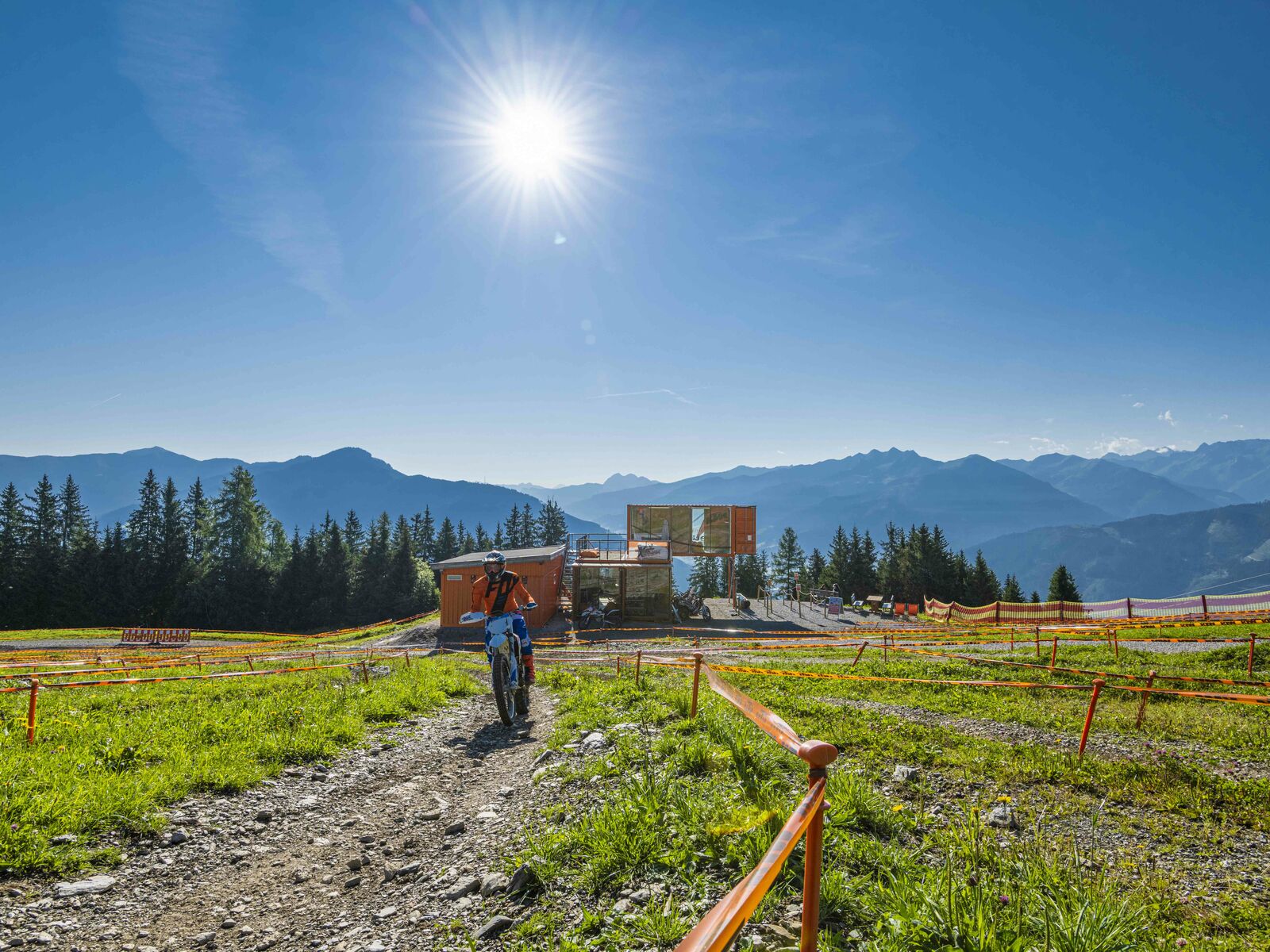 E-mobility: "green" light for electric vehicles
The future of the Schmitten is electrifying! These days, Zell am See's landmark mountain is all about e-mobility. For instance, electric vehicles can be charged for free at the EV charging station at areitXpress valley station. In addition to an RWE charging station with two 22-kW sockets, there is a fast charge point with three socket types (CHADeMO, Combined Charging System and type2-mode 3) with up to 50 kW.

Guests can also enjoy a bit of environmentally friendly action on the Schmitten with our electric freeride motocross bikes and special OSET bikes for kids. Austria's highest E-Motocross Park is the perfect place to rev it up without noise, exhaust fumes and a guilty conscience!
By the way: Find out more about environmentally friendly racing in our info section on the Schmitten's E-Motocross Park!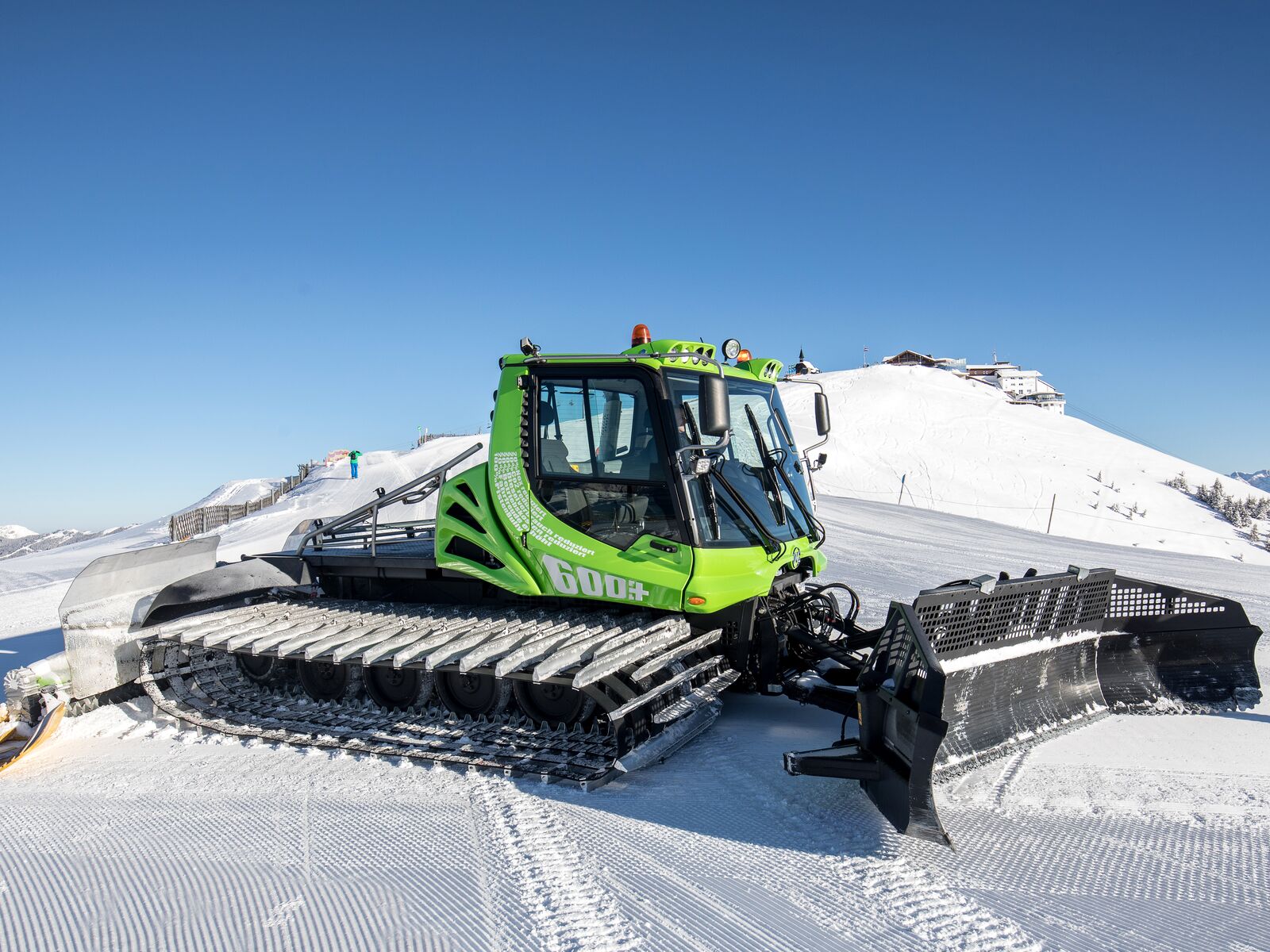 Eco friendliness is also a big deal on the slopes of the Schmitten. That's why we have extended the use of hybrid snow-grooming machines from the trial run in the winter of 2016/17 to currently three hybrid vehicles with excellent performance, efficiency and eco-friendliness.
Since the winter of 2015/16, the Schmitten rescue services also have an electric skidoo.

The environmentally friendly, emission-free vehicle is recharged by way of energy recovery when driving downhill and, if required, fully charged at a socket in 5-6 hours.

More detailed information: If you're interested in ecology, take a look at our eco report!