Art on the Mountain on the Schmittenhöhe
Open-air art on Zell's landmark mountain
Art on the Mountain – what sounds simple is actually much more than its name suggests. On the Schmitten in Zell am See, you can look forward to this unique project: Europe's biggest open-air exhibition space. What does that mean? Here are the details!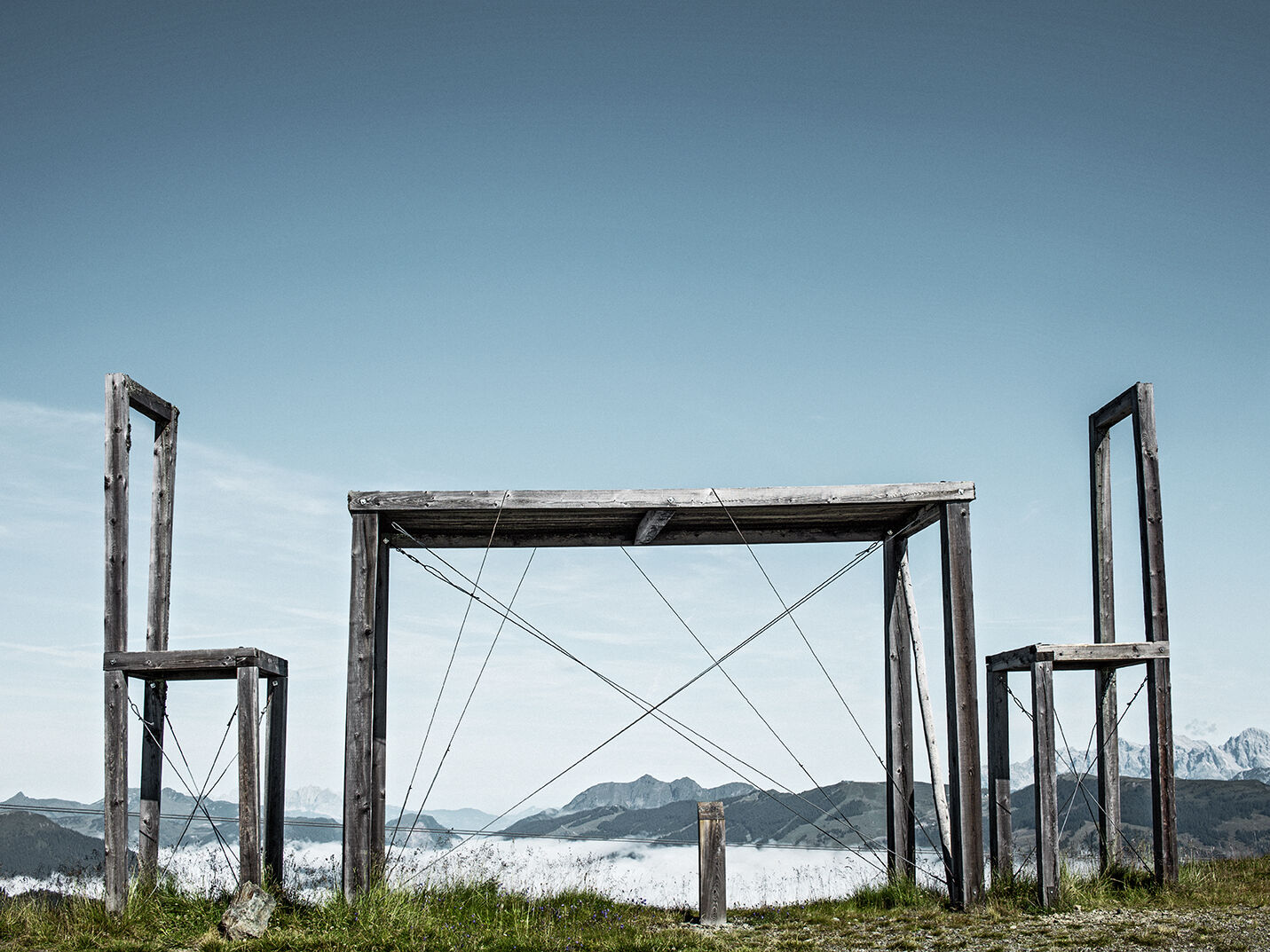 Art on the Mountain in Zell am See-Kaprun
"Gallery on the Slopes – Art on the Mountain". The project not only combines art and nature but it has also been impressing Schmitten visitors of all ages for more than 20 years. Artists from Austria, Germany, Spain and Italy show their masterpieces in special locations all over Zell's landmark mountain. Go on a journey of exploration to these silent "observers" who tell unique and fascinating stories.
For the love of nature: To create their art pieces, the artists primarily use regional materials.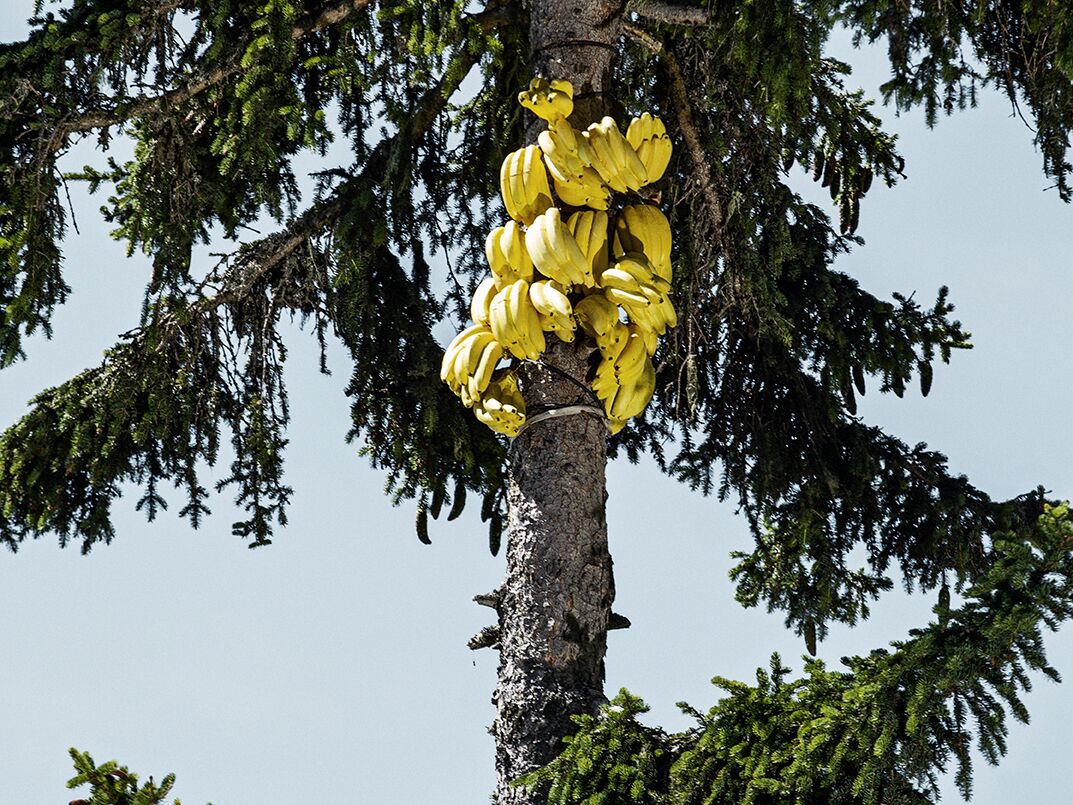 Art and nature – from 1995 to the present
"Art is eternal, its shapes are ever-changing." Rudolf Steiner, Austrian Anthroposophist (1861 – 1925)

This quote by Rudolf Steiner highlights what can be seen all over the Schmittenhöhe: Since 1995, art has a fixed place on the Pinzgau's skiing and hiking mountain. 27 oversized objects and sculptures that were created as part of "Art on the Mountain" are proof of that. After a total of six art symposia, this unique project has become the most extensive open-air exhibition space in Europe.
As you can see: Art has truly established itself on the Schmitten – and will be an important part of Zell's landmark mountain in the future as well.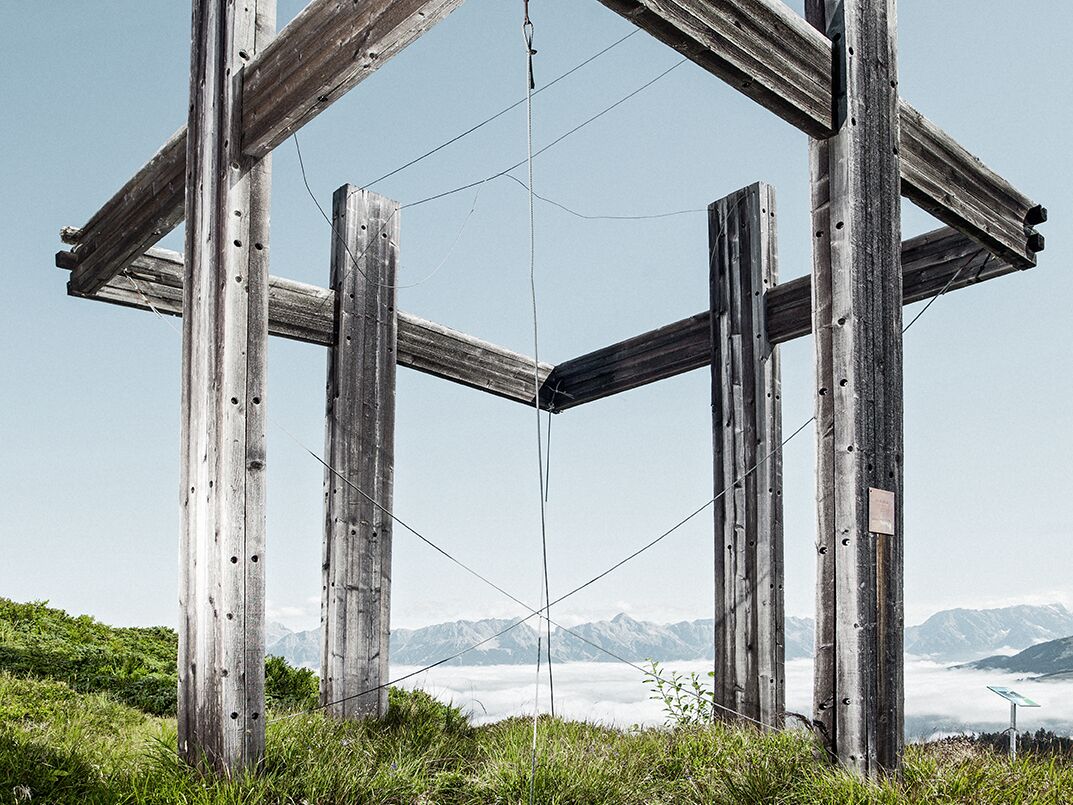 4 Lakes Art Hike in the Pinzgau
Three reservoir ponds, Lake Zell and various works of art along a picturesque trail. That's exactly what awaits you during the 4 Lakes Art Hike in Zell am See-Kaprun. You can experience art and nature at the same time – in a unique way. Explore the 18-hectare area that extends across the entire Schmitten.

Can't wait to put on your hiking boots? Have a look at other hiking tips for your summer holiday on the Schmittenhöhe.
The 27 works of art on the Schmittenhöhe
Wood, stone or ceramics – on Zell's landmark mountain, a total of 27 sculptures combine the stunning scenery with a unique cultural experience. What makes each art piece special? Find out in the project folder.
Over hedge and ditch, uphill or downhill – no matter where you are on the Schmitten: Take your time! Art on the Mountain invites you to reflect, enjoy and experience the blend of art and nature more consciously.
Funghi per tutti – a look behind the scenes
You're wondering how an art project like this came to be and how it was implemented? In the video "Funghi per tutti", Max Seibald explains the reasoning behind his installations. He creates realistic mushrooms to raise awareness for a more conscious and careful treatment of nature. Watch the full story!
Varied activity alternatives in Zell am See