Currently closed
Schmidolin's Adventure World
A dragon-tastic kids' paradise on the Schmittenhöhe
Family holidays on the Schmitten without Schmidolin? Unimaginable! Young holiday guests follow this adventurous dragon wherever he goes on Pinzgau's family mountain. Where exactly? Find out more about the dragon-tastic Adventure World on the Schmittenhöhe!
How to get to Schmidolin's Adventure World:
Ascent with areitXpress (Salzachtal-Bundesstraße 8, 5700 Zell am See)
Ascent with cityXpress (Schmittenstraße 7, 5700 Zell am See) and hike over route 56
by foot from the valley over the routes (have a look at the hiking map)

50 and 56,
57, 50 and 56,
57, 52, 53 and 56 as well as
54, 53 and 56,
52, 53 and 56,
over 51
Five reasons for a family holiday with Schmidolin
The Schmitten dragon makes your family holiday varied and adventurous. He especially amazes little holiday guests with the following five child-appropriate offers:
Baptism of Fire adventure hike for the whole family
Dragon Fire, Dragon Cave and Fire Castle playgrounds where kids can romp about
Rocket Bike e-motocross course as a true test of courage
High-Altitude Promenade with interesting info boards about flora and fauna
free membership to the Schmidolin Club for kids between 4 and 12
Schmidolin's Dragon Fire on the Schmitten
Things are getting a little heated at Schmidolin's Dragon Fire – and definitely not boring! No worries: there is no real danger of getting burnt. What might happen, though, is that your kids develop an ardent passion for the play tower and don't want to leave anymore. Climbing, crawling, swinging, sliding – one adventure after another waits for them … through the net tunnel, up the climbing wall, down the slide and on to the next station, the Dragon Cave. Or how about the Fire Castle?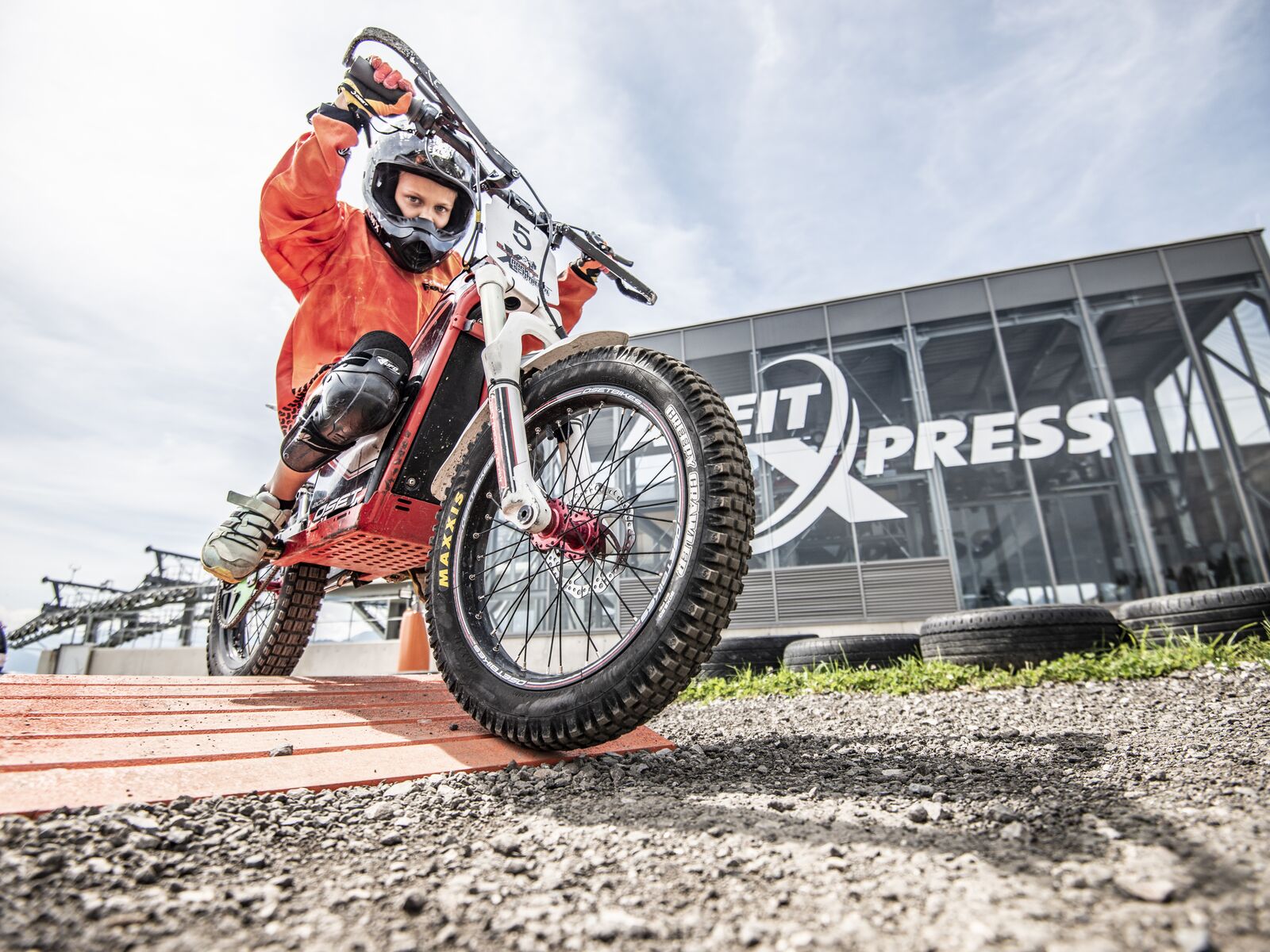 Schmidolin's Rocket Bike for little e-motocross fans
Schmidolin's Rocket Bike on the Schmitten in Zell am See-Kaprun is a fiery experience for young daredevils. With dragon-tastic motorbikes, little motocross riders can go full-throttle on the course at the areitXpress mountain station. Six to fourteen-year-old fans of the speedy two-wheeler fun have the chance to experience Austria's highest-located E-Motocross Park!
The obstacles along this secured track can be bypassed by beginners or mastered by the pros. What about Mum and Dad? They can kick back at the Chill-Out-Area – and keep an eye on their little speed junkies.
The Schmittenhöhe for the whole family
There are more than enough reasons for calling the Schmitten THE family mountain in the Salzburger Land region. Find out what else awaits you during your stay in Zell am See-Kaprun besides Schmidolin's Adventure World! Family hiking or family skiing: Surrounded by your loved ones, you can experience unforgettable holiday moments year-round!