Tickets for boat tours on Lake Zell
Experience the Schmitten on the water
Relax, admire and enjoy! Treat yourself to a special time on the water with a boat tour of Lake Zell. The panorama cruise is quite possibly the most beautiful way to let the surrounding mountain scenery impress you. In the following you will find all information and ticket prices for our offered boat trips. What are you waiting for?Jump on board …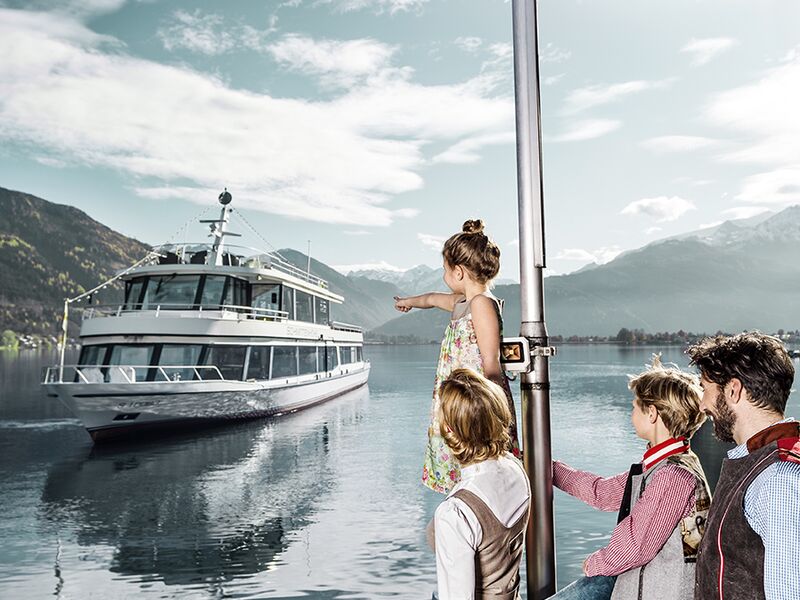 Count for all boat tours: 
Family bonus
Parents pay children/youth price only for the first two children or youths (born 2003 or later), all additional children from same family (born 2003 or later) ride free.
Terms and conditions
We assume no liability for compliance with the indicated schedule.
Panorama-cruises also possible with other boats (occasionally).
Applicable are the conditions of carriage as displayed
All prices are in Euro incl VAT.