Skiline in Zell am See
Collect vertical metres on the Schmitten
"When you're done, you'll know exactly what you've done all day!" Thanks to Skiline, you'll no longer have to guess at the kilometres and vertical metres you've covered throughout your ski day. Just enter your ski pass number and review your collected data!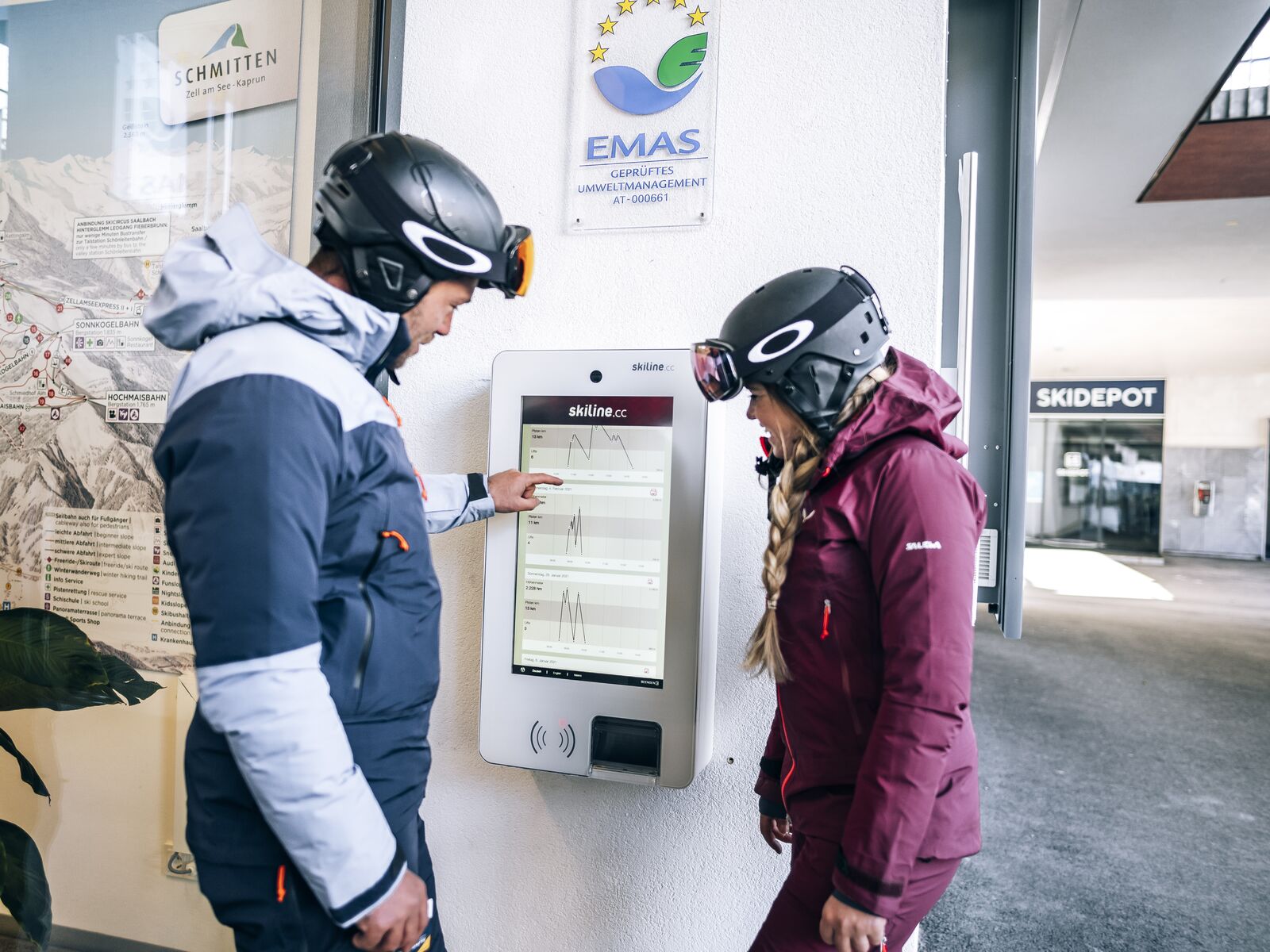 What Skiline in Zell am See offers:
With Skiline you can always keep an eye on what you have done during your ski days on the Schmitten. What's more, you're also part of a giant winter sports community. There are two options for reviewing your data at the end of your ski day:
1. The Skiline terminal at the valley stations of the following cable cars:
trassXpress/Schmittenhöhebahn
cityXpress
areitXpress
zellamseeXpress
Sonnkogel Mountain Restaurant

2. Online at www.skiline.cc – just select your ski resort and enter your ski pass number!
Skimovie Track
Becoming a movie star? That's easy – during the giant slalom with time measurement and camera accompaniment! What matters is not just how fast you are but also how good you look. Afterwards, you can admire your video from the Skimovie Track in Zell am See at www.skiline.cc and impress your friends with it. Are you ready? Then let's go – to the valley station of the Hochmaisbahn/Schmiedhoflift on the Sonnenalm!
As you can see: Thanks to Skiline, your ski day on the Schmittenhöhe in the Zell am See region becomes even more exciting! Be it Schmitten Action Cup, Ski Run or Skimovie Track: Winter sports fans have a myriad of options to challenge themselves up on the Schmitten!